All puppies are already in their new homes 🙂
We cannot display this gallery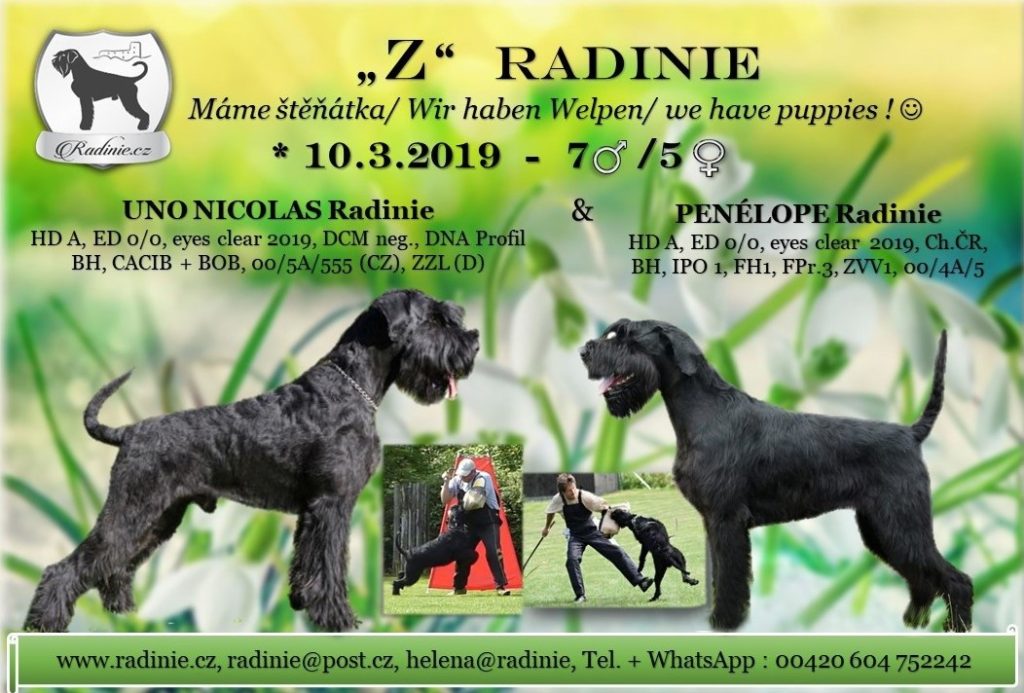 We have 12 puppies, 7 males and 5 females after parents of nice exterior and balanced nature. Both parents are lively with great appetite for any activity, pleasant family companions. Both parents are tested for hereditary diseases with negative results. Father of puppies Nicolas is intensively preparing for IGP exams. Penélope has passed many exams and she is a successful participant in many "Youth" races with her 15-year-old handler Kristýna.
Pedigree of puppies is a combination of world famous exhibition and working lines: working-dog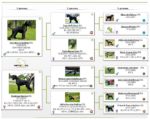 More about puppies' parents :
If you are interested in a puppy please contact us. 🙂 !
Collar Colors:
Males – black, dark blue, light blue, brown, yellow, green, white.
Females – red, pink, purple, orange, gold
Portraits – in 6 weeks

4 weeks

3 weeks

1 week

1.day